Our Profile
Mahendra Pumps wears on its lapel 60 years of pioneering effort to sustain leadership in the motors and pumps marketplace. It is among the earliest to have established integrated manufacturing facilities and today operates from 4 modern operating divisions that include motors and pumps division, foundry division, submersible pumps division and engineering services division. Best-in-class manufacturing, in-house services, and value engineering have been the mainstay of each Mahendra product which range over 750 varied pumps across verticals that include Agriculture, Industry and the Domestic Sectors. Best practices business transparency endears Mahendra to its business associates and customers prompting it to secure mind share in the market by the promise of 'Performance . Value . Trust'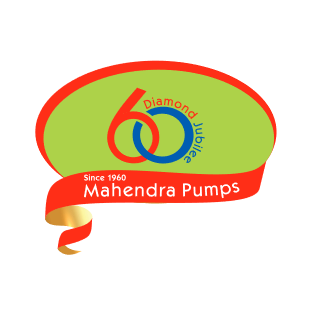 Mahendra endears itself to society by being an active CSR partner in environmental enhancement initiatives. Mahendra's Print campaigns for water conservation, environment preservation, etc are regularly featured in magazines and journals in the regions. All Mahendra products reflect the company's sensitivity to the environment. CE, ISI, ISO standards and 5-star ratings ensure that products delivered to the market conform to quality standards par excellence. From a humble start in 1960, Mahendra is today a leader in the Motor & Pumps sector reaching far and wide nationally and globally.
Company History
Today, the Mahendra group is represented by a number of companies in various domains. The first entity to be formed was Mahendra Engineering Works. Established in 1960, it started the production of agricultural pumps & motors. Mahee Engineering works were later incorporated as a Company and is now known as Mahendra Pumps (P) Ltd. Then came the inception of Mahee Engineering (P) Ltd Unit-1. Instituted in 1973, Mahee Engineering (P) Ltd Unit-1 dealt with the manufacture of single-phase Monobloc pumps for domestic applications. In 1977 Marvel Engineering Industries was established. This unit was involved in the manufacture of single-phase pumps for agricultural applications. This unit was later merged with Mahee Engineering (P) Ltd Unit.
In 1984, Mahendra Submersible. Pumps (P) Ltd dealing with the manufacture of Submersible Pumps for the domestic and agricultural applications was founded. The institution of Mahendra Spinning Mills (P) Ltd in 1991 marked the extension of Mahendra group's Expertise in the textile domain. This unit deals with the production of cotton yarn. Mahee Engineering (P) Ltd Unit-II, established in 1995, deals with the manufacture of Engine-driven Pumps. Mahendra has a strong distribution and service network throughout the country. The company has been regularly exporting to countries like South Africa, Sri Lanka, Bahrain, UAE, Vietnam, Australia, Qatar, and Egypt.
Vision
To achieve excellence through continuous improvement in products, service, skill level and adherence to standards and systems
Mission
To provide reliable, energy-efficient, quality pumping (water) solutions through a wide range of pumps to customers worldwide, with constant innovation in design and best service, and always be a company mindful of its corporate social responsibility and achieve a sustainable profit and growth to the satisfaction of all stakeholders.
To comply with all environmental laws related to our business activities, by continually improving our Environment System, create employee awareness, contributing to the society conserve natural resources.